We invite you to join us in worship, in prayer, and in friendship.
Join us at our daily Mass and at our weekend Liturgy. Worship the Lord with us and be enriched by thoughtful homilies, beautiful music, and a welcoming community of faith.
We look forward to meeting you!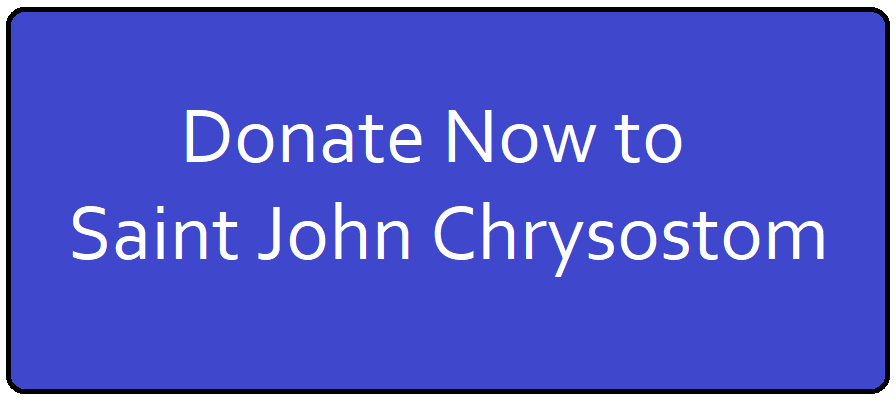 Support your parish electronically. You won't need to worry about bringing envelopes or remember to bring your checkbook or cash with you to Mass. You may elect to donate one time or recurring.
What's New at Saint John Chrysostom
Sunday's Mass Livestreamed: Goto our Facebook Page or our youTube Channel to replay the Mass from 3/29 complete with music and song by Alan and our threea cantors.
From the Desk of Father John (4/1/2020):The first thing I want to say is "how are you all holding up."

These are undoubtedly strange times. In following the guidelines, hopefully we will more...
In Faith Formation this week: We have been thinking of you and missing the Sunday morning chaos! There is not one of us who has not been affected by Covid-19, and more...
O God, whose Only Begotten Son bore the weight of human suffering for our salvation, hear the prayers of your Church for our sick brothers and sisters and deliver us from this time of trial.

Open our ears and our hearts to the voice of your Son: Be not afraid, for I am with you always.Bless all doctors and nurses, researchers and public servants; give us the wisdom to do what is right and the faith to endure this hour, that we might gather once again to praise your name in the heart of your Church, delivered from all distress and confident in your mercy.

Through Christ our Lord. Amen.
Easter Food Drive: Our annual Easter food distribution is April 5. Normally we collect food at Mass but in light of our present situation we are asking you to donate non perishable food to the Parish Center between the hours of 9 am ‐ 12 noon. Bring the food directly to the kitchen in the parish hall. You may leave the food outside the glass doors of the Parish Center (weather permitting) if you feel safer not touching door handles. We are looking for canned vegetables, beans, rice, cereal, peanut butter, pasta, canned fruit ‐ anything that has a shelf life. Thanks in advance. Updates will follow. Prayers for your health and well being this day!
Welcome to Saint John Chrysostom: We are here for you
Video
I wanted to touch base with everyone at this very difficult time for all of us and our families. The readings for more...
Our Church is open to you for prayer & meditation: Saint John Chrysostom Church wil be open to you daily between the hours of 9am and noon for drop in meditation or prayer. Cardinal O'Malley has granted a disposition so no one should feel compelled to attend, but, Father John says that we do want to provide this option if it would help you in your spiritual life.

Remember to keep your social distance and follow all prescribed precautions like hand hygiene.

The parish office is open during these hours. Many parishioners have asked about this, recognizing that even though we cannot celebrate Mass, like you we must continue to pay our bills. You may also mail your offering or sign up to make your offering on-line. Support your parish electronically
2020 Parish Spring Celebration and Fundraiser The Parish Fundraiser originally scheduled for April 25 will not take place on that date. This event is being postponed. We will post a new date when it becomes available. If you have purchased your ticket(s), please hold onto it. Your ticket will be good for the new, rescheduled date.
COVID-19 Precautions In response to growing public concern and following Governor Baker's Emergency Order prohibiting most gatherings of 250 or more people, Cardinal Seán P. O'Malley, OFM Cap, Archbishop of Boston, has made the decision effective immediately to temporarily suspend all daily and Sunday Masses and religious services in the Archdiocese of Boston until further notice. This begins at 4 p.m. on Saturday afternoon, March 14. In announcing this decision, the Cardinal has also issued a dispensation from the obligation to attend Mass during this time to the Catholics of the Archdiocese of Boston.

This means that all programs including faith formation are cancelled. We are working to bring our faith formation on-line. Watch this space for updates.

For additional details from the archdiocese refer to this web page

At this time we have taken steps to minimize the spread of COVID-19 in our community. We recognize that the impact of this may be harder on some. If you are concerned about your health due to advanced age or being in poor health and in need of groceries or medications, we can assist in delivering these items to you. If you are able to help us by delivering items to those in need, please contact our office, leave your name, number, and when you might be able to help. Thank you.
Food Pantry We know that God lives in all our neighbors. As Jesus tells us in Matthew 25:40 "You did it for me". Through your generosity our parish is able to support the Roslindale Food Pantry and the West Roxbury Food Pantry. Many thanks for providing food for those in need. The spirit in this parish is tremendous.

Our monthly collection is the second weekend of the month.
Eucharistic Ministers & Lectors: The current schedule for Eucharistic Ministers & Lectors is posted on-line here
Saint Vincent de Paul: As we celebrate the mystery of the Trinity we also realize the mystery of how much God loves and cares for us each day. Believing in this our lives can then overflow in thanksgiving and praise.

Is there a family you know who needs assistance? Please call the Society of St. Vincent de Paul so that together we can help those who are suffering.
Project Rachel is a confidential Catholic outreach ministry offering hope and healing to women and men hurting from past abortions. Archdiocese of Boston. For further information call 508-651-3100 or help@projectrachelboston.com or visit the website at projectrachelboston.com

Project Rachel is named after the Old Testament figure Rachel, who weeps inconsolably for her children "who are no more" until God came to her, offering hope for her future. (Jeremiah 31:15-17)
Pray for our Sick: Each day we pray for those sick or infirmed in the Parish. If you would like us to pray specifically for someone in need, please write the name of the person in the Parish Book of Intercession in the vestibule of the church or call Saint John's Office at 617-323-4410 ext. 10.
Volunteering at Saint John's Saint John's is blessed with all those who volunteer their time to enrich our parish community. It reflects the generosity, the social commitment and the basic Christianity of our parish family.

At present the Liturgical Committee is calling parishioners to serve in the following ministries, Eucharistic Ministers are called not only to minister the Body and Blood of Christ, but to have and maintain a strong faith, a sense of awe, and an inclusiveness of others as the foundation for their ministry. The ministers accomplish this by strengthening their faith from within and sharing it with the faithful at communion time.

There are additional duties available at Saint John?s that you can participate in that will allow you to assist the parish and help you serve your faith. We need people willing to serve as Lectors or Adult Altar Servers.

If you do not wish to be out in front, you may wish to care for the altar or arrange for the flowers. Whatever your expertise, your assistance would be greatly accepted. No job or amount of time is too little.

If this speaks to you and you would like to be involved or just to find out more, please call or email Mary Campion.
Communion Calls The parish staff will bring Holy Communion to home bound on a monthly basis. Please call the Parish Office 617-323-4410, if you know of someone who is home bound and who would like to be included.
Celiac Disease For those with celiac disease, we do have low-gluten hosts. When you come up for communion the priest will have the low gluten hosts in a separate container (pix). Take the host out of the container yourself since the priest has touched the hosts that are not gluten free.
Military If you know of someone on active duty or about to be deployed and would like their name displayed in the vestibule of the church, and included in the parish bulletin, please contact the parish bulletin with the name and service. We will remember them in our prayers.
Peace Garden in Memory of Father Charlie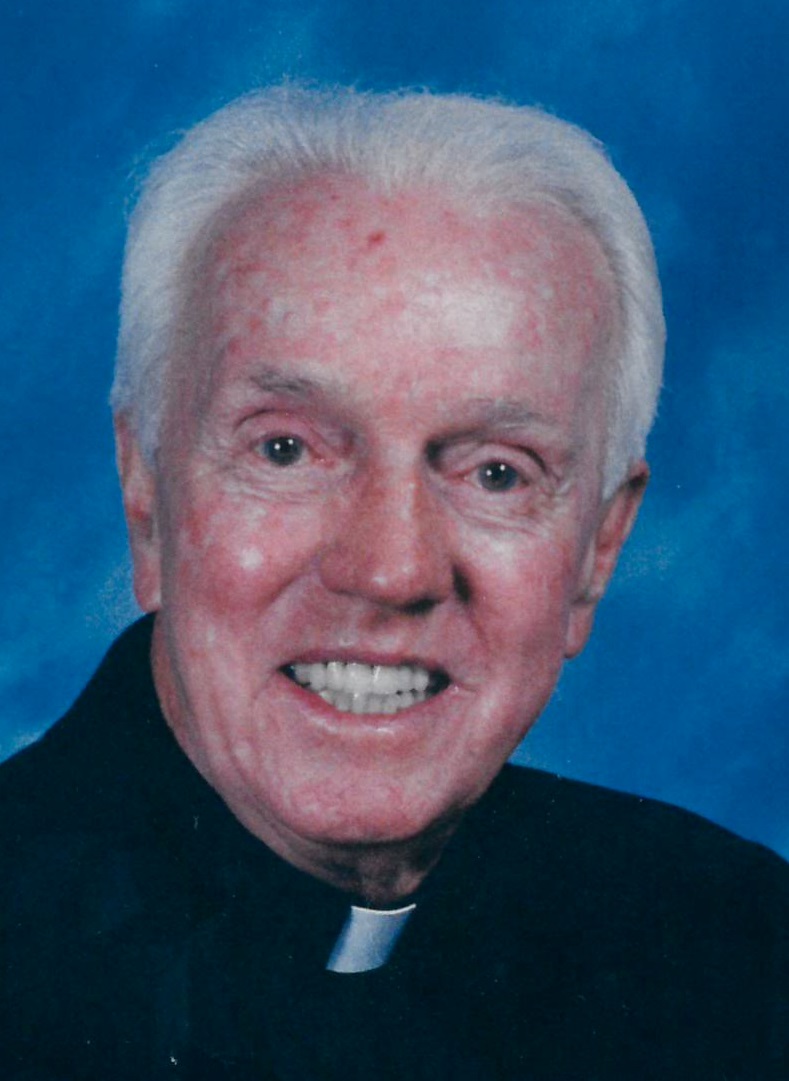 On June 4, 2017, we dedicated the peace garden in Father Charlie's honor. The garden is located in the back yard if the church. It will always be open to anyone who wants to sit and reflect, have lunch or even take their coffee outside. It is our parish garden for some quiet time.
Our Parish Mission Statement
Saint John Chrysostom Parish is a welcoming, inclusive community of believers in Jesus Christ. We invite all to pray with us. The gifts we bring and the joys we share are influenced by our personal history, religious experiences and orientation, all of who we are. We follow the Gospel message of love through vibrant liturgies which inspire us to act as we come with open hands serving the needs of all peoples.
Welcome to new parishioners!
If you are new in the parish, please stop by and say hello to the celebrant following mass and introduce yourself. Also, visit our office in the
parish center
or call the parish office (617) 323-4410 EXT. 10 to register with us so we have your name and address. Anyone in our parish who will be moving is also asked to advise us of their new address. Thank you.
---
Bookmark This Page !
Back to Top
Thank you for visiting our site.
355762 Visitors since 11 March 2012.
Comments or suggestions about the website are most welcome.
Email the webmaster
Copyright © 2002-2020 Saint John Chrysostom Parish, West Roxbury, Massachusetts