We invite you to join us in worship, in prayer, and in friendship.
Join us for our Sunday Masses and our weekly LiveStream Liturgy on our
FaceBook
and
youTube
pages on Sundays at 9:30am. Worship the Lord with us and be enriched by thoughtful homilies, beautiful music, and a welcoming community of faith.
We look forward to meeting you!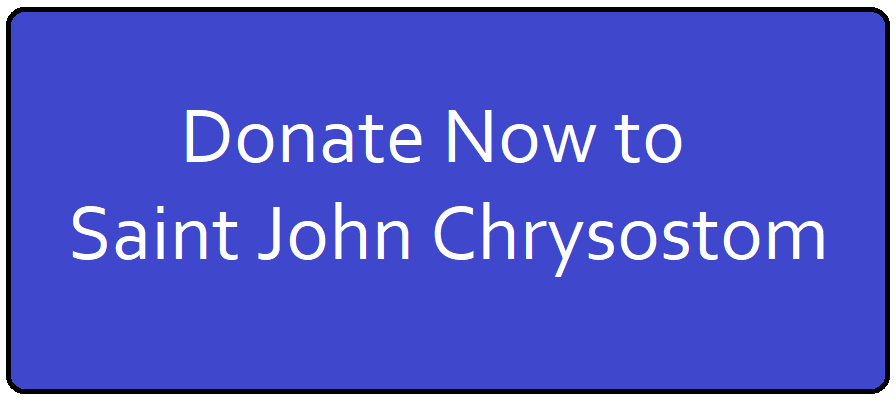 Support your parish electronically. You won't need to worry about bringing envelopes or remember to bring your checkbook or cash with you to Mass. You may elect to donate one time or recurring.
What's New at Saint John Chrysostom
2023 Grand Annual Collection Read the letter Father Connolly wrote introducing the 2023 Grand Annual Collection, where he explains how your continued financial support of Saint John Chrysostom Parish and in particular of this 2023 Grand Annual Collection will allow us to be in a strong position to move forward into a future which we can build together with God's guidance and grace.
New Neighbors at Saint John Chrysostom Parish House We are happy to announce that we are housing another group of refugees from Afghanistan through the Border Group of Holy Name Parish. We are happy to be in a position to offer the use of Saint John Chrysostom Parish House to these new neighbors at below market rent.

If you would like to help support our new neighbors, please make a donation by check or online to Holy Name Parish and write Border Group in the memo line. Our new neighbors are settling in and have been able to find employment. We ask that you respect their privacy and do not park in the driveway of the Parish House.
Emergence Respones to State Migrant Crisis In response to Cardinal O'Malley's request in his letter of October 23, printed on pages 8 and 9 of this Bulletin, there will be a clothing drive in our collaborative parishes for the needs of migrants during the coming winter months. There will be a Saint Vincent de Paul clothing bin in the parking lot at Saint John Chrysostom Parish for donations. Your generous response to this emergency request will be greatly appreciated. The clothing bin will in the parking lot through the end of November.
A word about RCIA: RCIA is the Rite of Christian Initiation of Adults, a process by which adults "after hearing the mystery of Christ proclaimed, consciously and freely seek the living God... By God's help they will be strengthened spiritually during their preparation and…..will receive the sacraments fruitfully." In other words, RCIA is the Catholic Church's way to bring together adults who are curious about faith. In a comfortable, conversational setting, weekly discussion aims to help participants draw closer to God, learn about the Bible, prayer, tradition, and life and teachings of the Catholic faith. The RCIA is for:
people who were never baptized, or
those baptized in another faith, who now wish to learn about and become part of the Catholic Church, or
those who were baptized Catholic but have not received the sacraments of Eucharist or Confirmation.
If you are interested in the Catholic faith, or have a friend or relative who may be interested in exploring this journey of faith, please invite the person to email sttadultfaith@gmail.com for more information.
Faith Formation: It is now time to register your child for our Faith Formation program. Classes to begin in October. Download the registration form on our Faith Formation page.
The Catholic Parishes of West Roxbury Invite You To Explore the Catholic Faith Autumn Tuesdays, 7-8:15 PM With Presenters From Our Area Offering A Variety of Topics Free and Open to All
| | |
| --- | --- |
| October 10 at SJC | Prayerfully Discovering God's Will in My Daily Life Brother John Dornbos, CFC, Catholic Memorial School |
| October 17 at SJC | How the Vatican Conducts Foreign Affairs Peter Martin, Boston College, Former US Foreign Service Officer |
| October 24 at SJC | Prayer: Finding Time and Ways to Pray in Chock-filled Days Susan Abbott, St. Theresa RCIA & Seaport Shrine Co-Director |
| November 7 at HN | A Holy Yet Sinful Church, Really? Sister Jeanmarie Gribaudo, CSJ, Boston College Professor |
| November 14 at HN | Making Sense of the Trinity Through Scripture Rudy Flores, Youth Ministry Coordinator, West Roxbury Parishes |
| November 21 at HN | Meet St. Francis of Assisi: His Life & Message Andrew Genovese, Holy Name Pastoral Assistant |
| November 28 at STA | Life After Death: Exploring Longstanding Teaching and New Insights Father George Evans, Holy Name |
| December 5 at STA | Holistic Discipleship: Sanctifying Domestic and Work Spaces Brenda Noriega-Flores, National Speaker, B.C. Doctoral Candidate |
| December 12 at STA | The Catholic Moral Tradition Father Denis Nakkeeran, Holy Name |
Key to Locations:
SJC: St. John Chrysostom Parish Center, 4750 Washington St.
HN: Holy Name Lower Church, 1689 Centre St.
STA: St. Theresa of Avila Church Pavilion, 2078 Centre St.

Descriptions of each offering

Prayerfully Discovering God's Will in My Daily Life Brother John Dornbos, CFC (10/10) Discovering and acting on what God would have us do involves growing in awareness of our feelings, being alert to God's voice, and checking our progress.

How the Vatican Conducts Foreign Affairs Peter Martin (10/17) The Holy See maintains interests in all corners of the globe and is a striking political influence in today's world. How does the Holy See engage with nations on global and regional issues? Our presenter's experiences as a U.S. diplomat at the Vatican will help to supply the answer.

Prayer: Finding Time and Ways to Pray in Chock-filled Days Susan Abbott (10/24) For many of us, the average 24-hour day contains 30 hours of tasks and responsibilities. Sometimes prayer doesn't make the To Do list! Is Prayer Time an oxymoron? Let's discuss.

A Holy Yet Sinful Church, Really? Sister Jeanmarie Gribaudo, CSJ (11/7) Some developments in theology during the 20th century give hope in helping us grapple with the myriad of complicated issues that face our Church and world today.

Making Sense of the Trinity Through Scripture Rudy Flores (11/14) Exploring how God has revealed Himself as a triune God through Scripture, this presentation / discussion will seek to provide an approachable understanding of the Trinity to enhance our relationship with God.

Meet St. Francis of Assisi: His Life & Message Andrew Genovese (11/21) Discover who St. Francis was and how he embraced and lived the Gospel in his everyday life.

Life After Death: Longstanding Teaching and New Insights Fr. George Evans (11/28) The Church's belief in the last things (death, judgment, heaven, hell, purgatory, resurrection of the dead) still stands, and recent theological explorations shed light on how to understand it now.

Holistic Discipleship: Sanctifying Domestic & Work Spaces Brenda Noriega-Flores (12/5) In a fast-paced world and an increasingly secularized society, being salt and light of the earth can be a challenge. Join us in dialogue about practical ways that lead to an everyday holistic discipleship that transforms our homes and work spaces into incubators of faith.

The Catholic Moral Tradition Father Denis Nakkeeran (12/12) Like any gift, the gift of free will can be used well or poorly. Come and learn how the Church provides God's wisdom to help us love well.
Youth Minister for West Roxbury: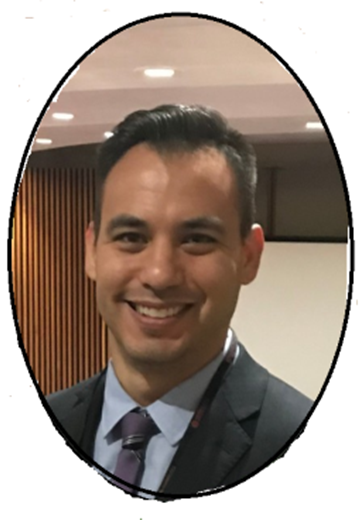 The parishes of St. John Chrysostom, St. Theresa, and Holy Name together are happy to announce the engagement of a full-time youth minister to serve young people of all three parishes. Welcome to Rudy Flores! He began his ministry among us on Tuesday, July 25th. His office is at St. John Chrysostom but with responsibilities in and availability to all three congregations.

Rudy, a native of Arizona, is a graduate of the University of Arizona and was recently awarded a master's degree in theological studies from Boston College's School of Theology and Ministry. He brings experience in working with teenagers and their families as a provider of cultural and educational programs. He is himself a young adult who has helped emerging adults to exercise self-care and concern for others. He served part-time in Catholic youth ministry and general parish service within a parish in Tucson, AZ and recently in a Boston parish.

While Rudy will not be the director of the religious-education programs of the three parishes in the coming school year, he can be a resource for all of them. He looks forward to working with us all, and especially with our young parishioners, their parents, and those parishioners who step forward to share Christ's love with them. The priests of our parishes encourage Rudy to be here to listen to the needs of our youth, to hear of the good that has been attempted in the past, and to help us all share Christ's life together.

Rudy and his wife, Brenda Noriega, a Boston College doctoral candidate in theology and education, have had their first child this fall. Rudy enjoys backpacking, martial arts and video games in his spare time. May God bless him, his family and all who will benefit from Rudy's upcoming service in our three parishes.

We now have a web page for the Youth Ministry Program
Know Your Numbers! Your Saint John Chrysostom Parish Health Ministry offers monthly blood pressure screenings. Screenings are scheduled to be held monthly before and after the 4pm Mass, on the following dates:
November 11, 2023
December 9, 2023
January 13, 2024
February 10, 2024
March 9, 2024
April 13, 2024
May 11, 2024
June 8, 2024
2023 Catholic Appeal


The 2023 Catholic Appeal has officially launched here in our parish and across the Archdiocese on March 4 & 5, 2023. One of the most meaningful ways that we witness the presence of Christ and deepen the impact of our Church's ministries is by supporting the Catholic Appeal. Prayerfully consider extending your generosity to this year's appeal. When our parish reaches its goal of $37,477, a portion of the additional funds received will be returned to us for use in our parish. To make a gift online, please visit bostoncatholicappeal.org
Thank you!
Sr. Maureen Taaffe: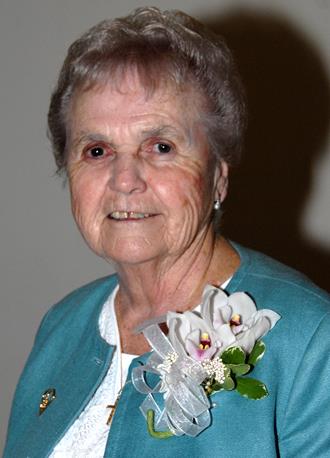 It seems that everyone who knew Sister Maureen can tell you a story of how she has made a difference in their lives. Sister Maureen passed away seven years ago. She was the Pastoral Associate here at Saint John's for twenty-five years, quietly steering the ship. She died on August 22, 2016. Sister Maureen was a native of Hyde Park although she belonged to the Sisters of Charity of Nazareth, an order from Kentucky. Take a moment and do a good deed to honor all the good deeds Sister Maureen did throughout her life, many of those impacting the people right here at Saint John's.
Sunday's Mass LiveStreamed: We continue to live-stream our Sunday morning 9:30am Mass. Goto our Facebook Page, our youTube Channel or twitter page to participate in the current mass or to replay the Masses from preceeding weeks.

Be sure to view our previous Christmas Concert (2020) featuring our Cantors, John, Osmani, and Rena accompanied by Alan on the organ, piano, and guitar. Also in our archive is a video of Father John Carroll leading the stations of the cross.
St John's and St Teresa's Parish have formed a collaborative as of September 1, 2020. Please read this announcement from our pastor, Father John Connolly more...
Need Prayers? Each day we pray for those sick or infirmed in the Parish. If you would like us to pray specifically for someone in need, please write the name of the person in the Parish Book of Intercession in the vestibule of the church or call Saint John's Office at 617-323-4410 ext. 10. We now have an email for you to send us your prayer requests. We have a team of people praying and Father John will include your prayer intentions on the altar at our Live Stream Masses. Send your prayer to prayers@stjohnchrysostom02132.org

Important: For privacy reasons please use First Name Only for people you pray for.
Virtual Christmas Concert: Our Christmas 2020 Concert is available on-line.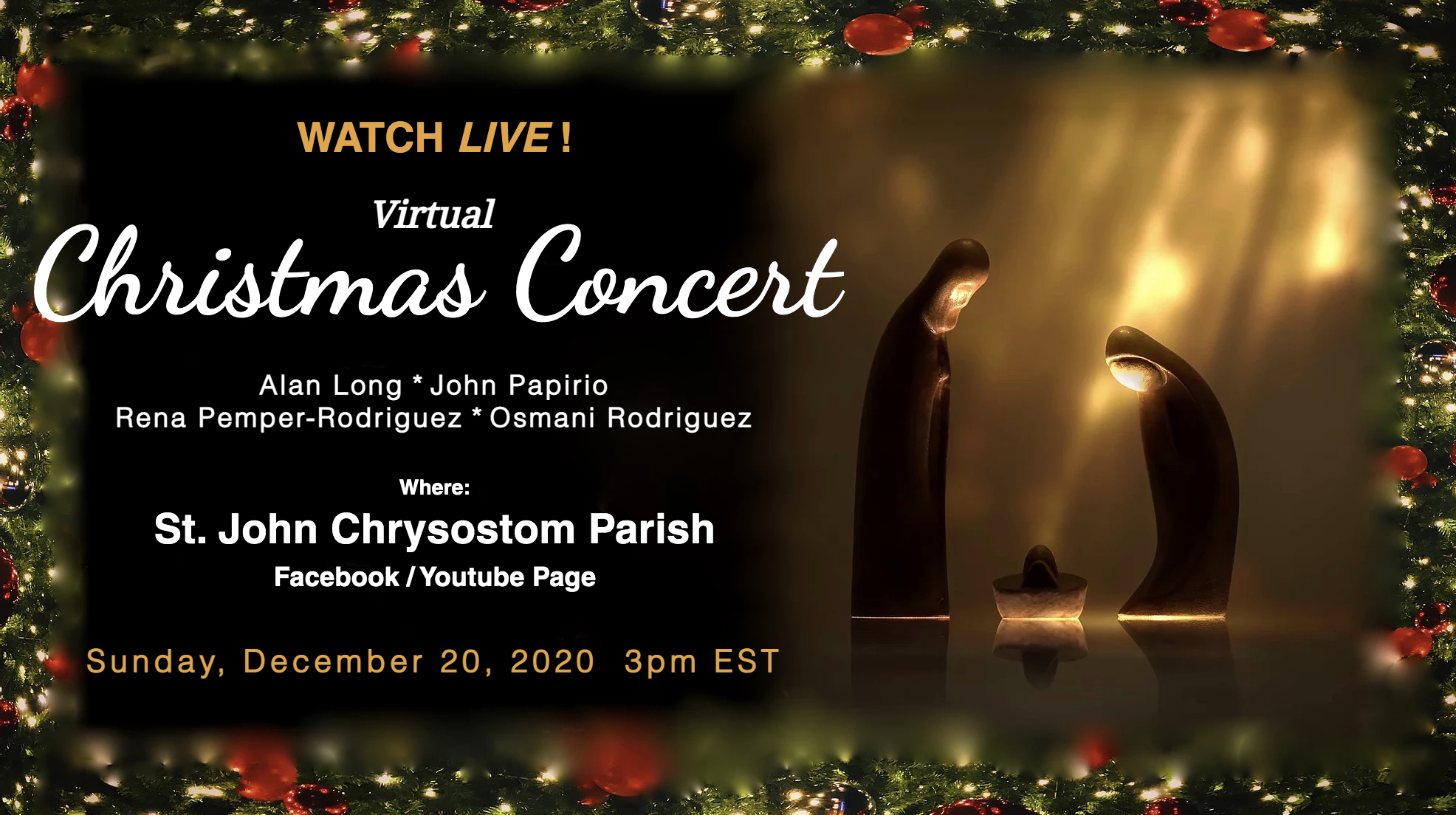 Eucharistic Ministers & Lectors: If you would like to become a lector, which simply means that you would read during Masses, or become a eucharistic minister, please contact the parish office.
Project Rachel is a confidential Catholic outreach ministry offering hope and healing to women and men hurting from past abortions. Archdiocese of Boston. For further information call 508-651-3100 or help@projectrachelboston.com or visit the website at projectrachelboston.com

Project Rachel is named after the Old Testament figure Rachel, who weeps inconsolably for her children "who are no more" until God came to her, offering hope for her future. (Jeremiah 31:15-17)
Volunteering at Saint John's Saint John's is blessed with all those who volunteer their time to enrich our parish community. It reflects the generosity, the social commitment and the basic Christianity of our parish family. Thank you to all those who have volunteered in the past. If you are interested in volunteering, please call the parish office to learn more about our current opportunities for volunteers.
Celiac Disease For those with celiac disease, we do have low-gluten hosts. When you come up for communion the priest will have the low gluten hosts in a separate container (pix). Take the host out of the container yourself since the priest has touched the hosts that are not gluten free.
Military If you know of someone on active duty or about to be deployed and would like their name displayed in the vestibule of the church, and included in the parish bulletin, please contact the parish bulletin with the name and service. We will remember them in our prayers.
Our Parish Mission Statement
Saint John Chrysostom Parish is a welcoming, inclusive community of believers in Jesus Christ. We invite all to pray with us. The gifts we bring and the joys we share are influenced by our personal history, religious experiences and orientation, all of who we are. We follow the Gospel message of love through vibrant liturgies which inspire us to act as we come with open hands serving the needs of all peoples.
Welcome to new parishioners!
If you are new in the parish, please stop by and say hello to the celebrant following mass and introduce yourself. Also, visit our office in the
parish center
or call the parish office (617) 323-4410 EXT. 10 to register with us so we have your name and address. Anyone in our parish who will be moving is also asked to advise us of their new address. Thank you.
---
Bookmark This Page !
Back to Top
Thank you for visiting our site.
551021 Visitors since 11 March 2012.
Comments or suggestions about the website are most welcome.
Email the webmaster
Copyright © 2002-2023 Saint John Chrysostom Parish, West Roxbury, Massachusetts